There are a few moments in my career that will probably stick with me throughout my life. I've flown with presidential candidates, covered a Triple Crown winner, and hugged a woman who survived Ebola. This week will stand out as well. I met the Anias and Jadon McDonald, twins who until two months ago were joined at the top of their heads and today left the hospital for the first time as two separate babies.

It's an incredible story, one that isn't over by any means. Anias was the weaker twin and is living now without a full skull cap and some level of impairments. Jadon, the rock, is smiling and giggling, craving attention, but will as well undergo months of physical, cognitive, and speech therapy at their new rehab hospital. Time will tell what the lasting effects of the separation will be, but their parents Nicole and Christian are staying steadfast alongside them.

Despite the unknown, what the doctors at Montefiore Children's Hospital in the Bronx were able to do is incredible. I'm thankful that CNN asked me to document some of the many "firsts" the two have had over the last two days as well as to the family who never flinched in letting into their lives for a short time.
You can find the story here, as well as more photos below.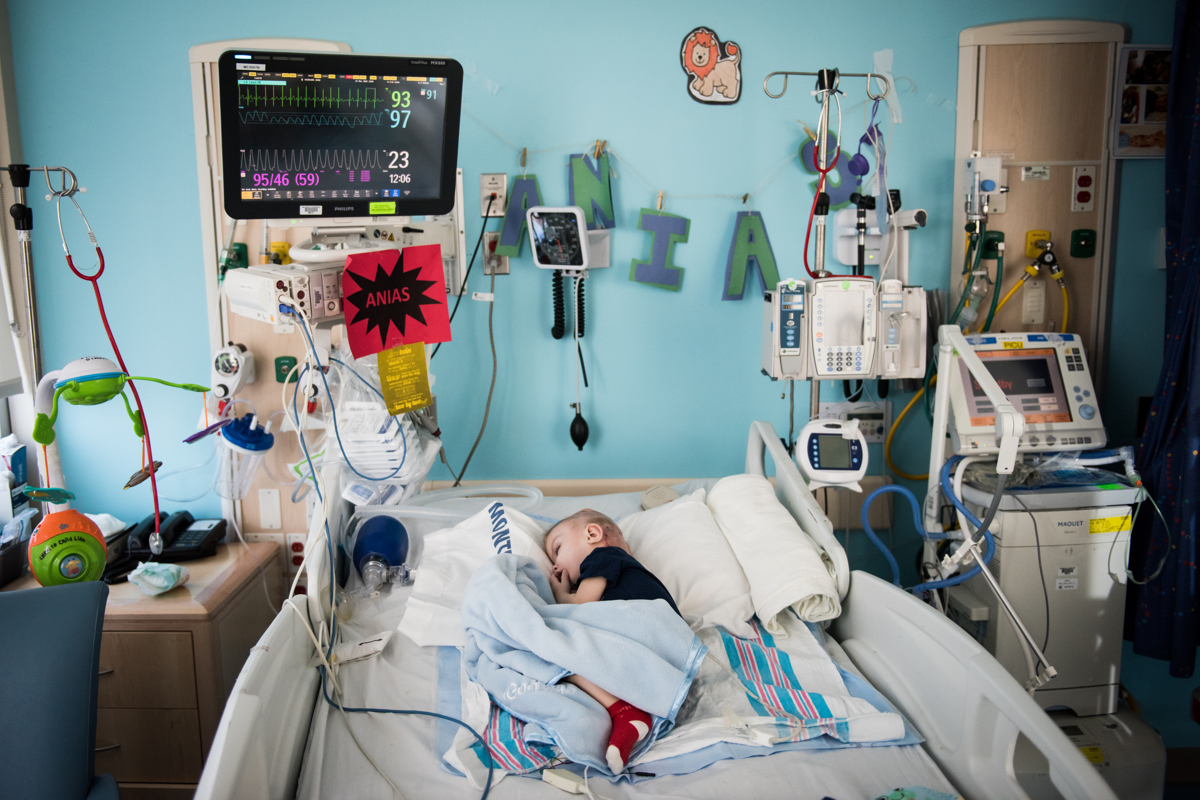 Anias McDonald sleeps in his bed at Montefiore Children's Hospital in The Bronx, New York, N.Y. on December 13, 2016. Credit: Mark Kauzlarich for CNN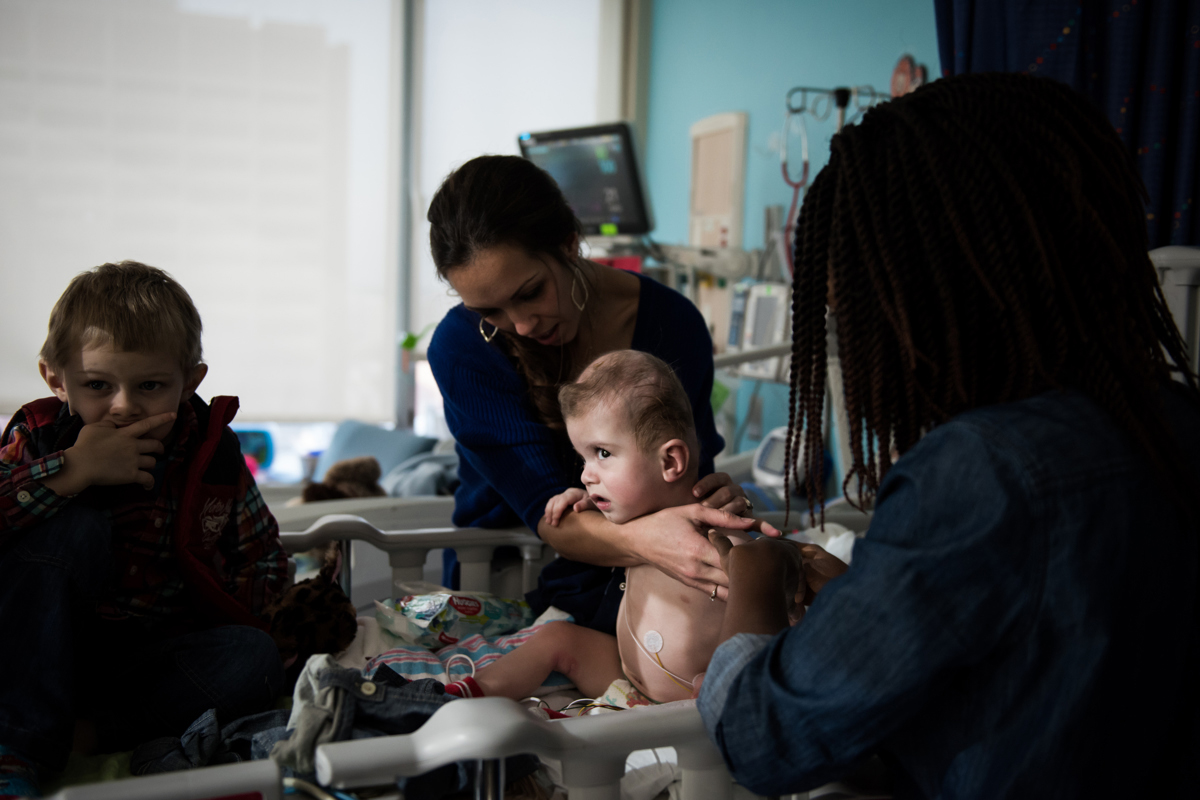 Jadon McDonald gets dressed for a goodbye party after months at Montefiore Children's Hospital in The Bronx, New York, N.Y. on December 13, 2016. Credit: Mark Kauzlarich for CNN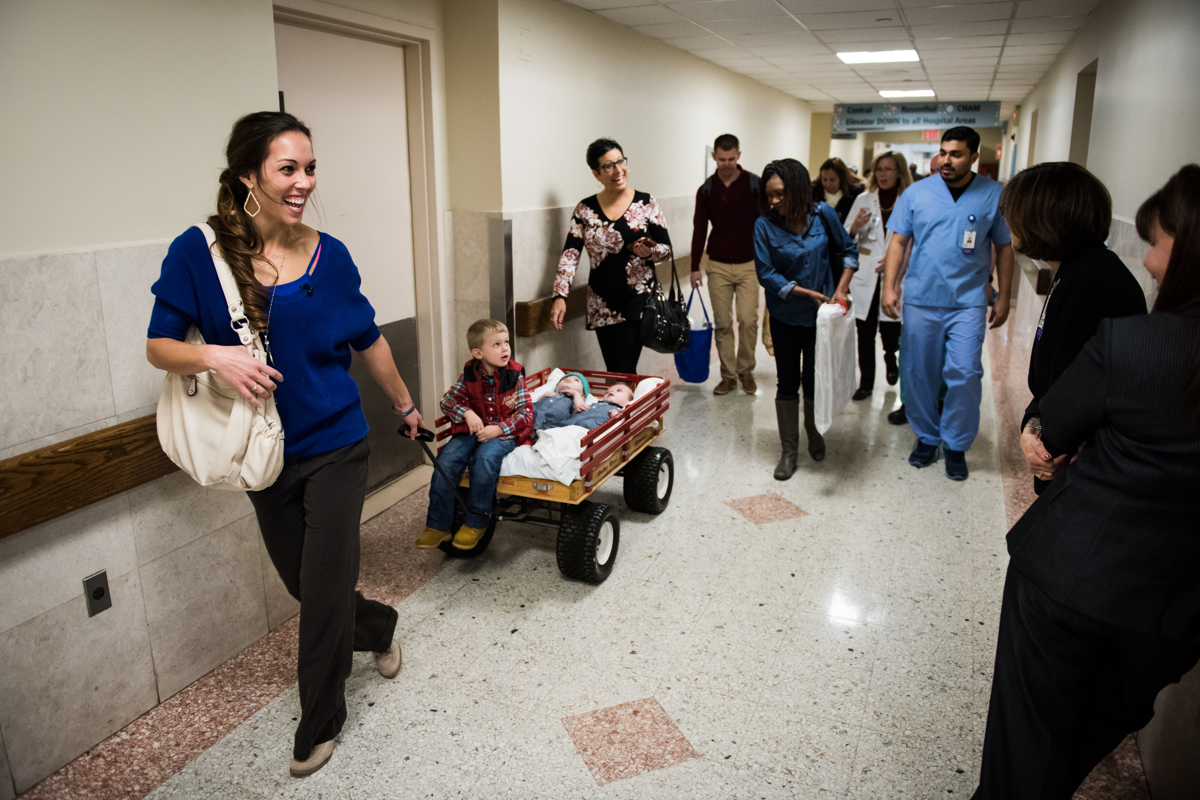 Nicole McDonald pulls a red wagon carrying her twin boys Jadon and Anias as they leave their hospital room for the first time for anything other than a medical procedure at Montefiore Children's Hospital in The Bronx, New York, N.Y. on December 13, 2016. Credit: Mark Kauzlarich for CNN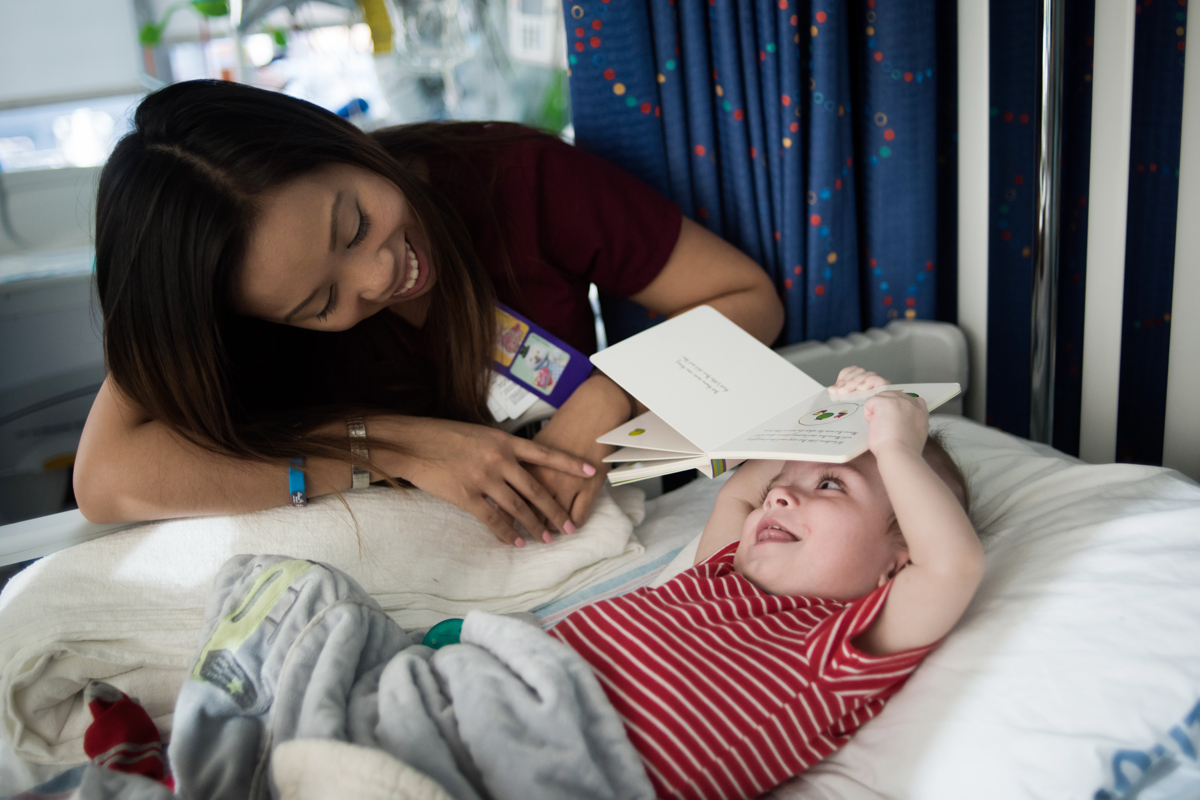 Nursing attendant Jenny Bui looks at Jadon McDonald as he plays with a book at Montefiore Children's Hospital in The Bronx, New York, N.Y. on December 14, 2016. Credit: Mark Kauzlarich for CNN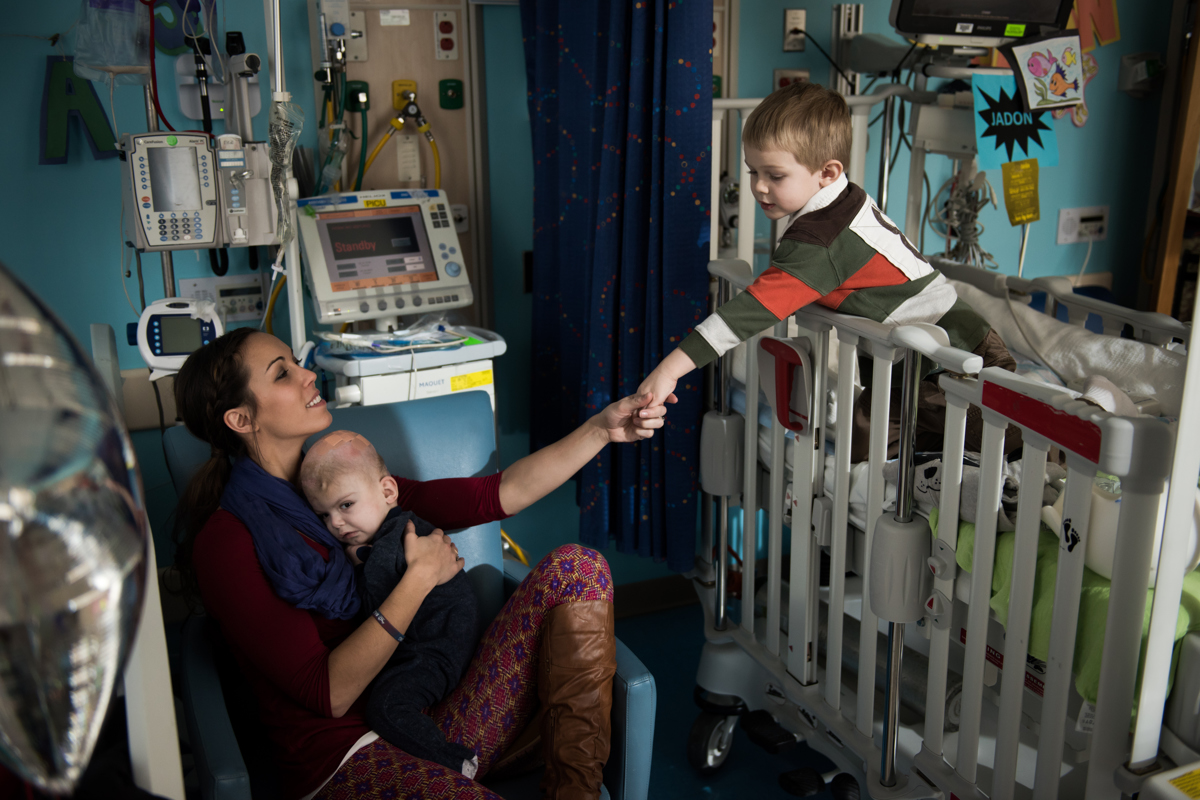 Nicole McDonald reaches out to hold the hand of her oldest son Aza as she holds one of her twins Anias at Montefiore Children's Hospital in The Bronx, New York, N.Y. on December 14, 2016. Credit: Mark Kauzlarich for CNN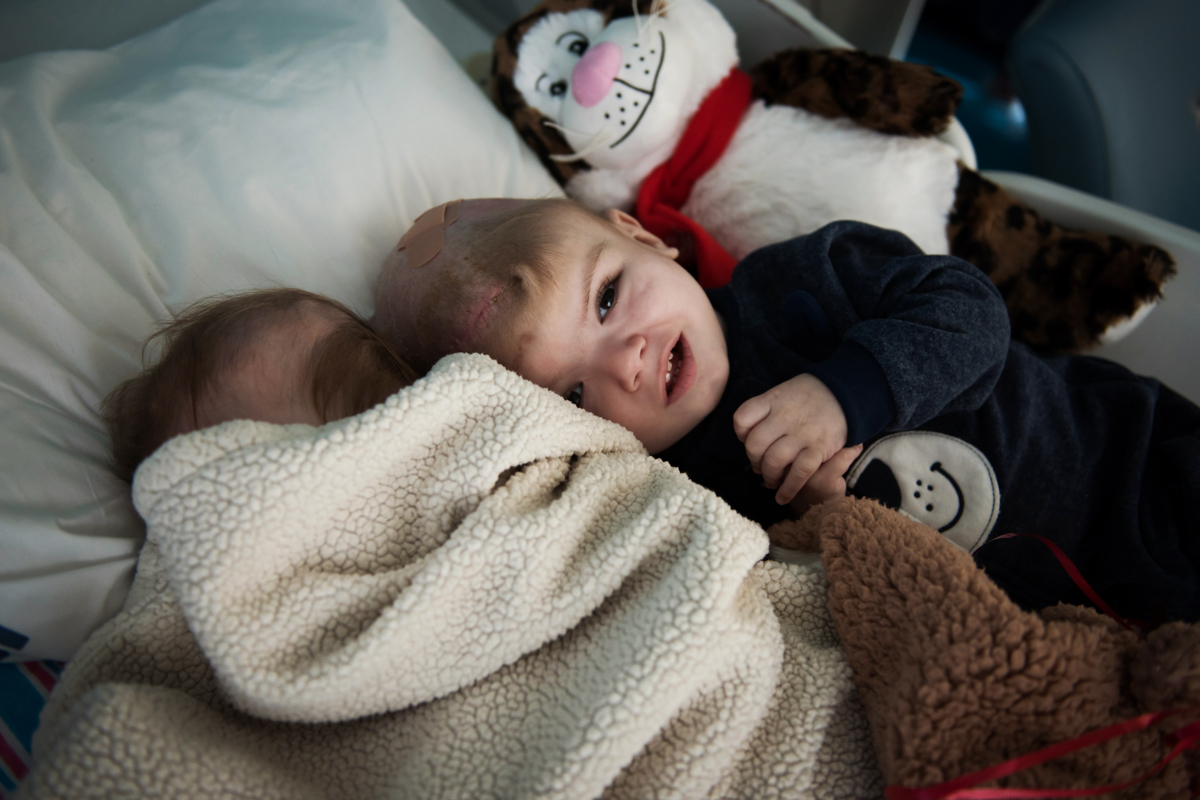 Anias McDonald lays next to his sleeping brother Jadon at Montefiore Children's Hospital in The Bronx, New York, N.Y. on December 14, 2016. Credit: Mark Kauzlarich for CNN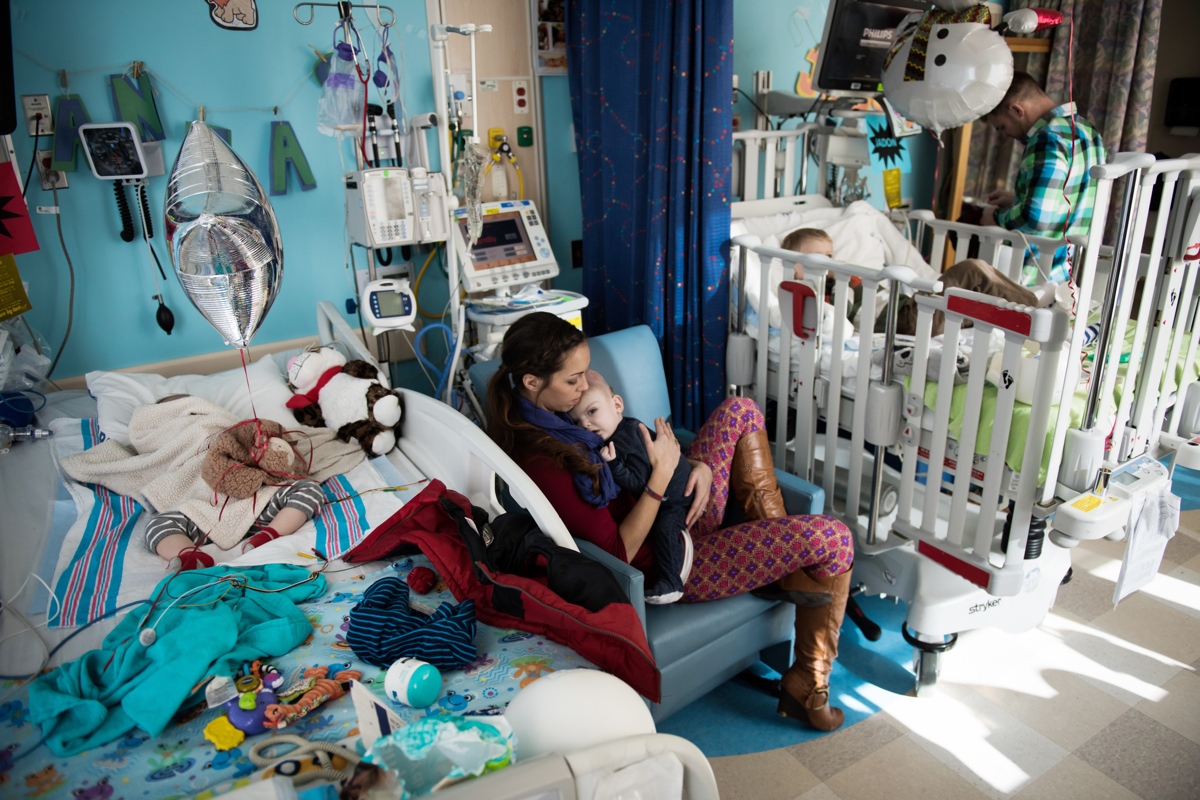 Nicole McDonald holds her son Anias as his twin Jadon sleeps (left) and oldest son Aza watches television at Montefiore Children's Hospital in The Bronx, New York, N.Y. on December 14, 2016. Credit: Mark Kauzlarich for CNN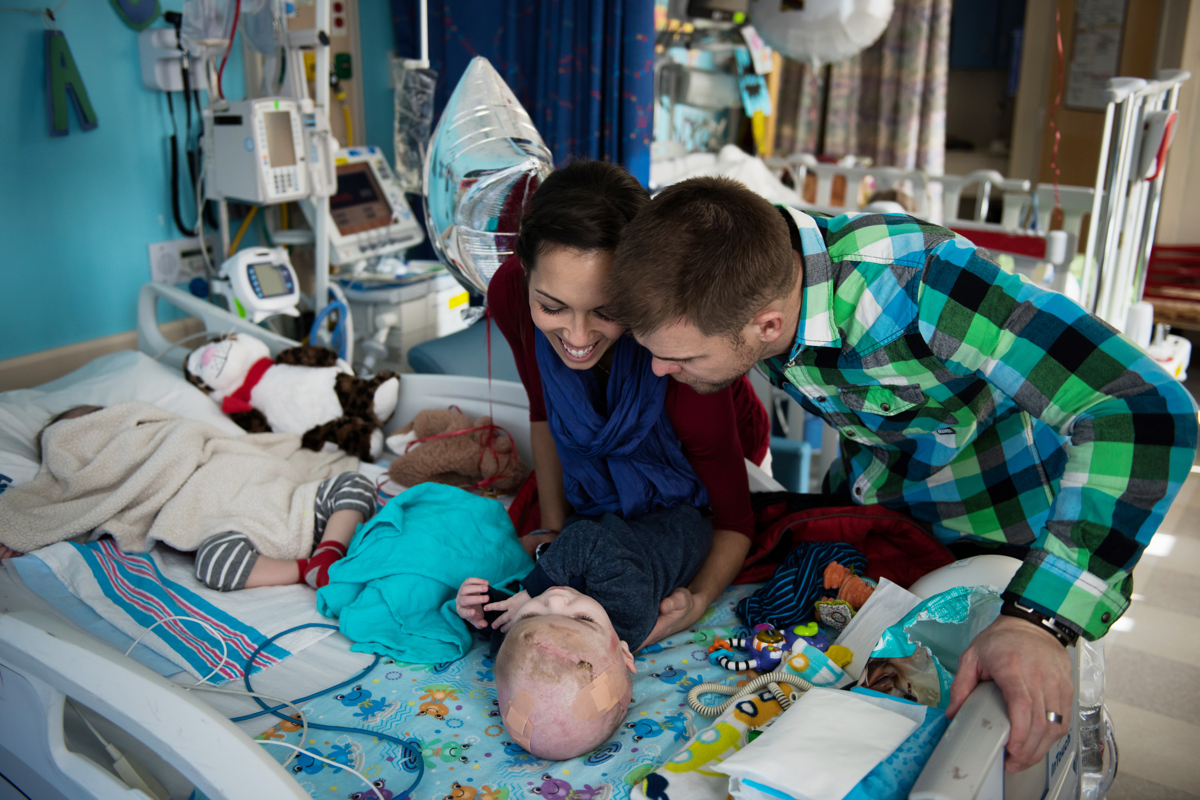 Nicole and Christian McDonald look at and play with their son Anias before the family leaves Montefiore Children's Hospital in The Bronx, New York, N.Y. on December 14, 2016. Credit: Mark Kauzlarich for CNN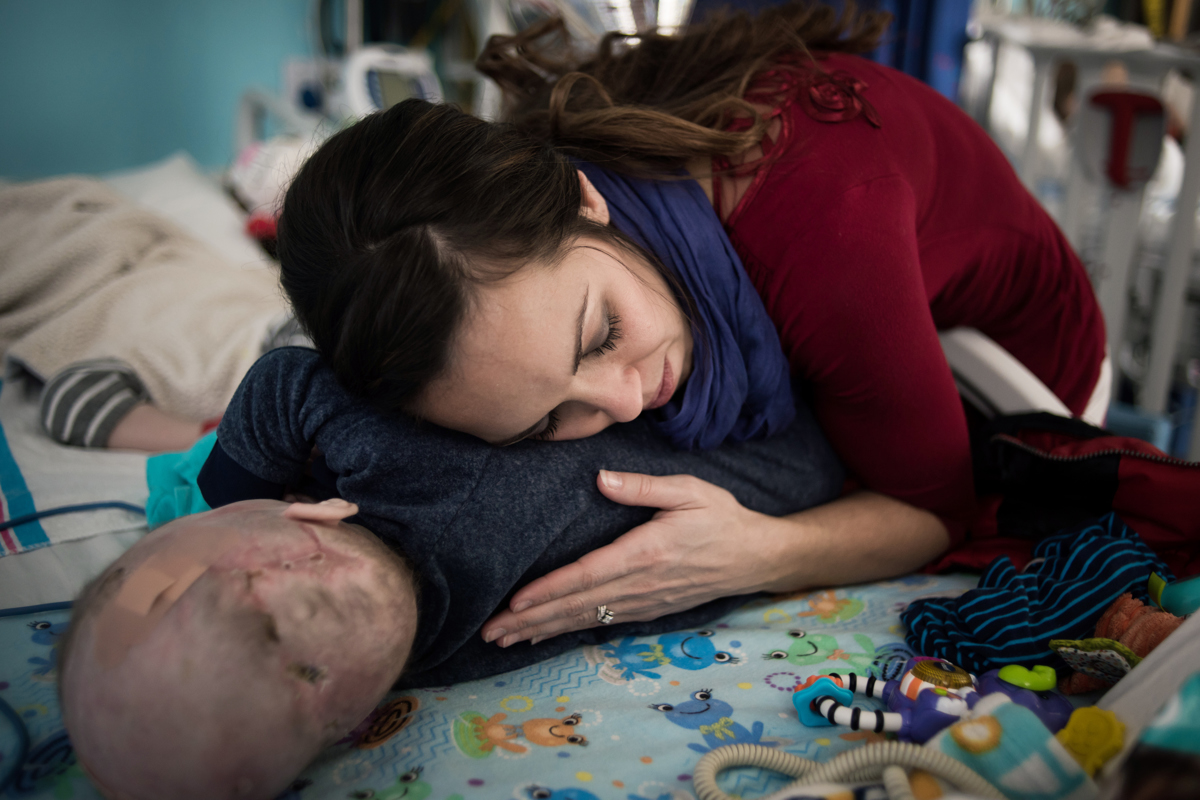 Nicole McDonald holds her son Anias as she rubs his back in their hospital room at Montefiore Children's Hospital in The Bronx, New York, N.Y. on December 14, 2016. Credit: Mark Kauzlarich for CNN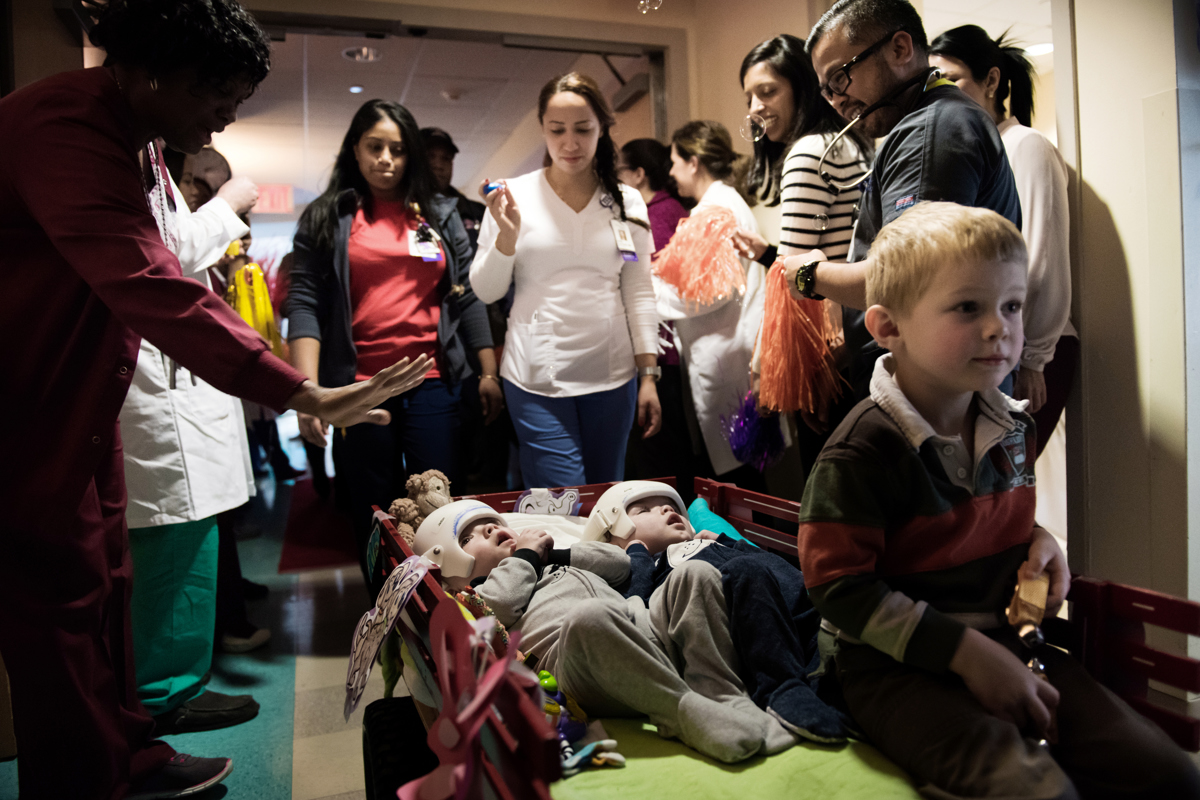 Jadon (left) and Anias McDonald look up PICU staff as they leave their hospital room at Montefiore Children's Hospital in The Bronx, New York, N.Y. on December 14, 2016. Credit: Mark Kauzlarich for CNN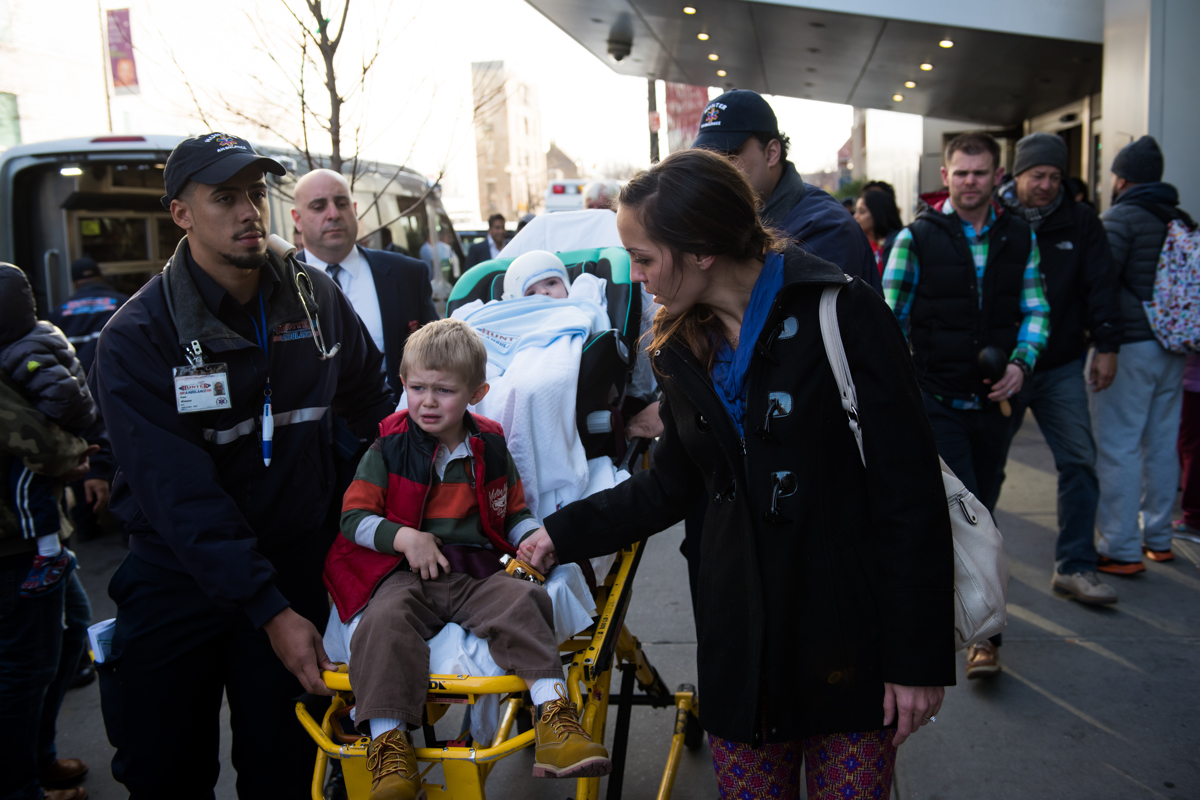 Nicole McDonald holds her eldest son Aza's hand as he cries while riding on the stretcher holding his younger brother Jadon while they leave Montefiore Children's Hospital in The Bronx, New York, N.Y. on December 14, 2016. Credit: Mark Kauzlarich for CNN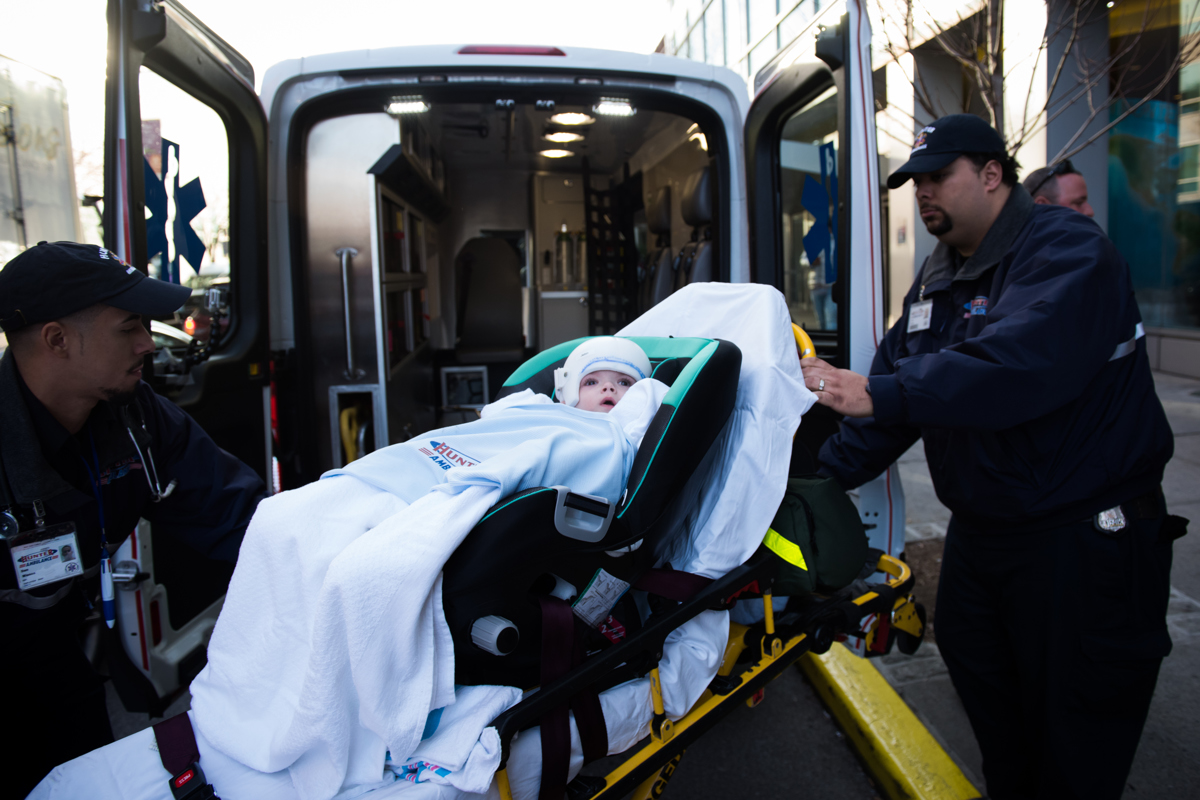 Jadon McDonald is loaded into an ambulance as the family leaves Montefiore Children's Hospital in The Bronx, New York, N.Y. on December 14, 2016. Credit: Mark Kauzlarich for CNN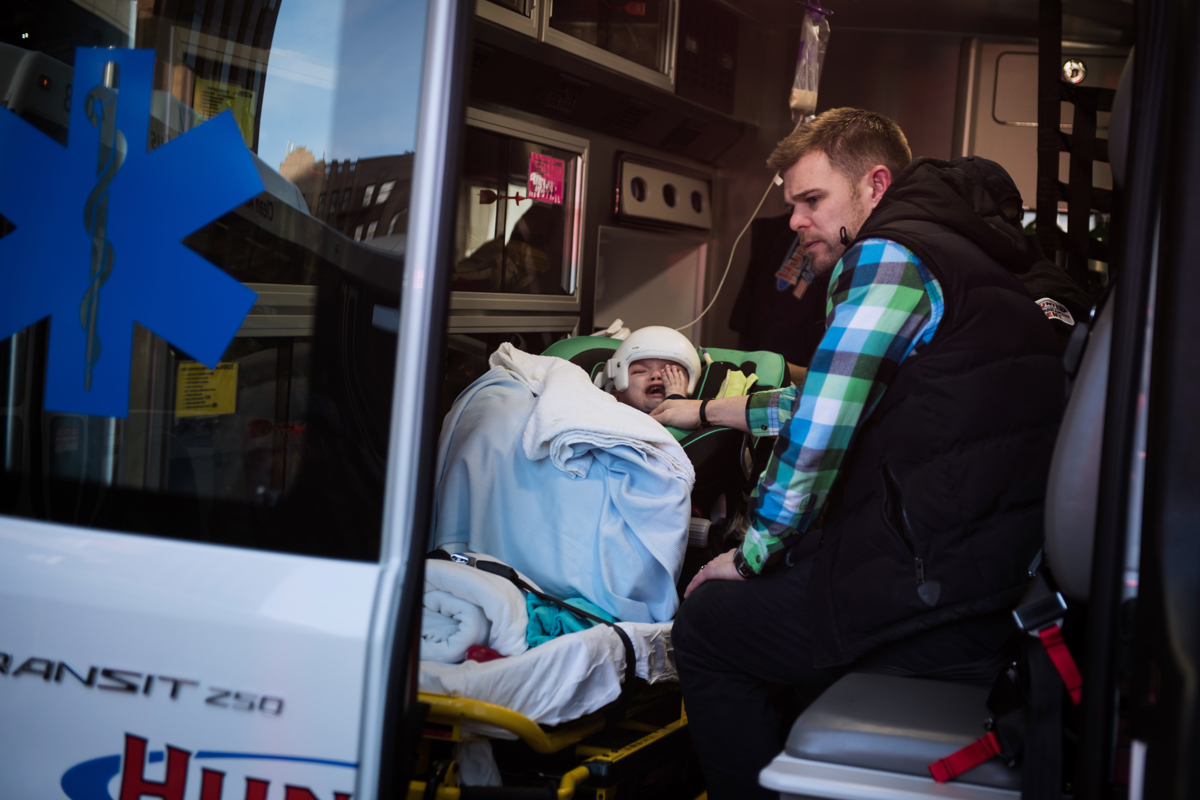 Christian McDonald looks on anxiously as his son Anias cries after being loaded into an ambulance to leave Montefiore Children's Hospital in The Bronx, New York, N.Y. on December 14, 2016. Credit: Mark Kauzlarich for CNN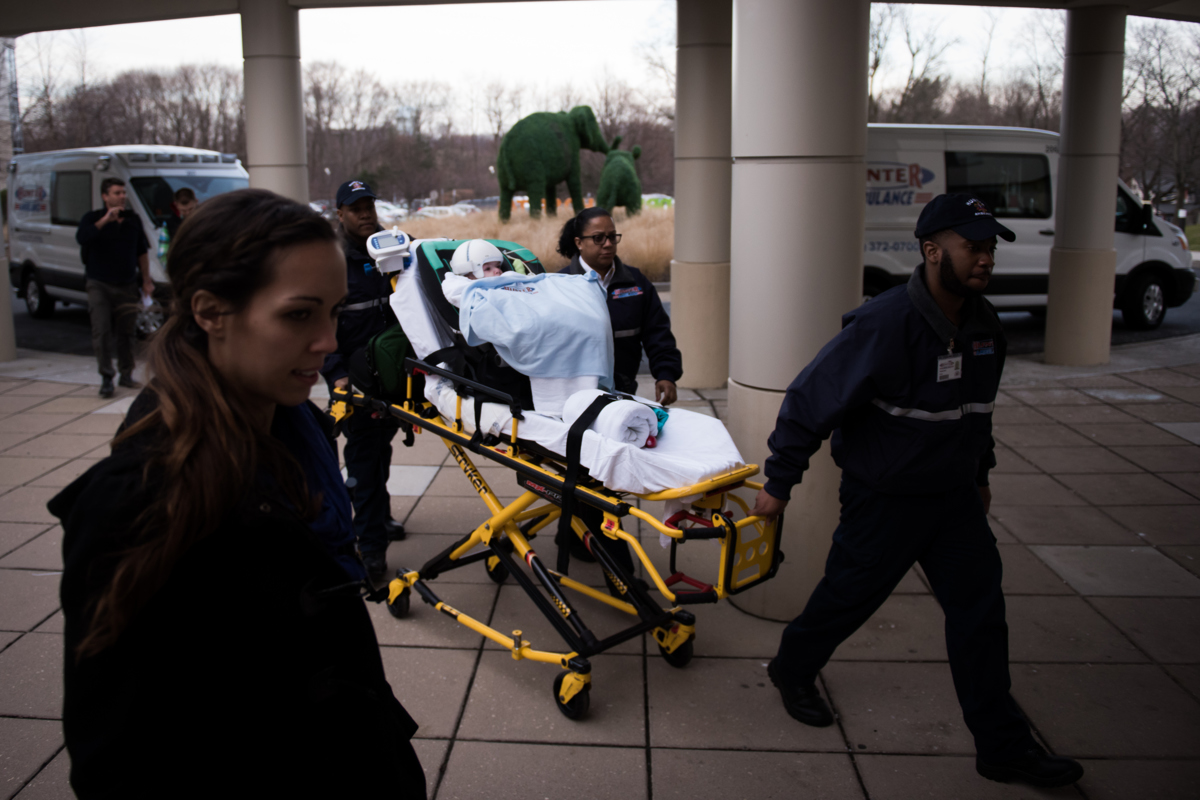 Jadon McDonald is unloaded from an ambulance at Blythedale Children's Hospital in Valhalla, New York, N.Y. on December 14, 2016. Credit: Mark Kauzlarich for CNN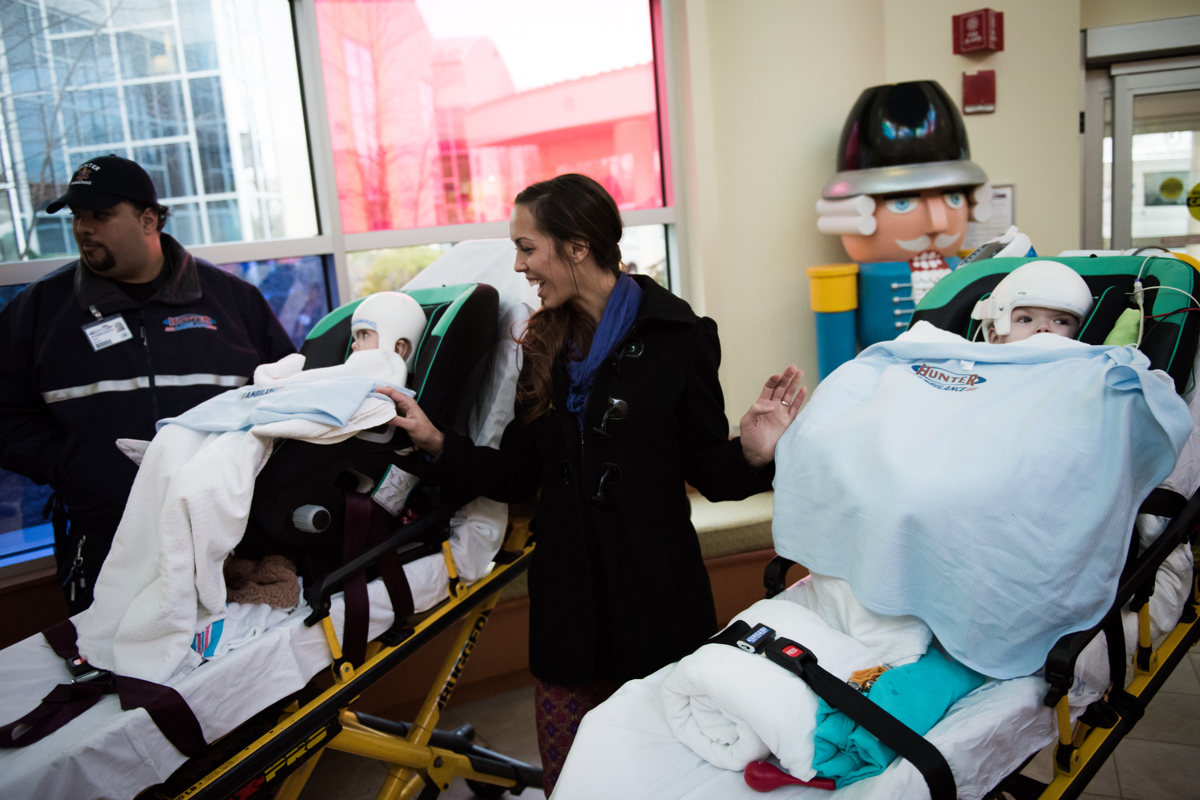 Nicole McDonald smiles as she's reunited with her sons Jadon and Anias after moving them to Blythedale Children's Hospital in Valhalla, New York, N.Y. on December 14, 2016. Credit: Mark Kauzlarich for CNN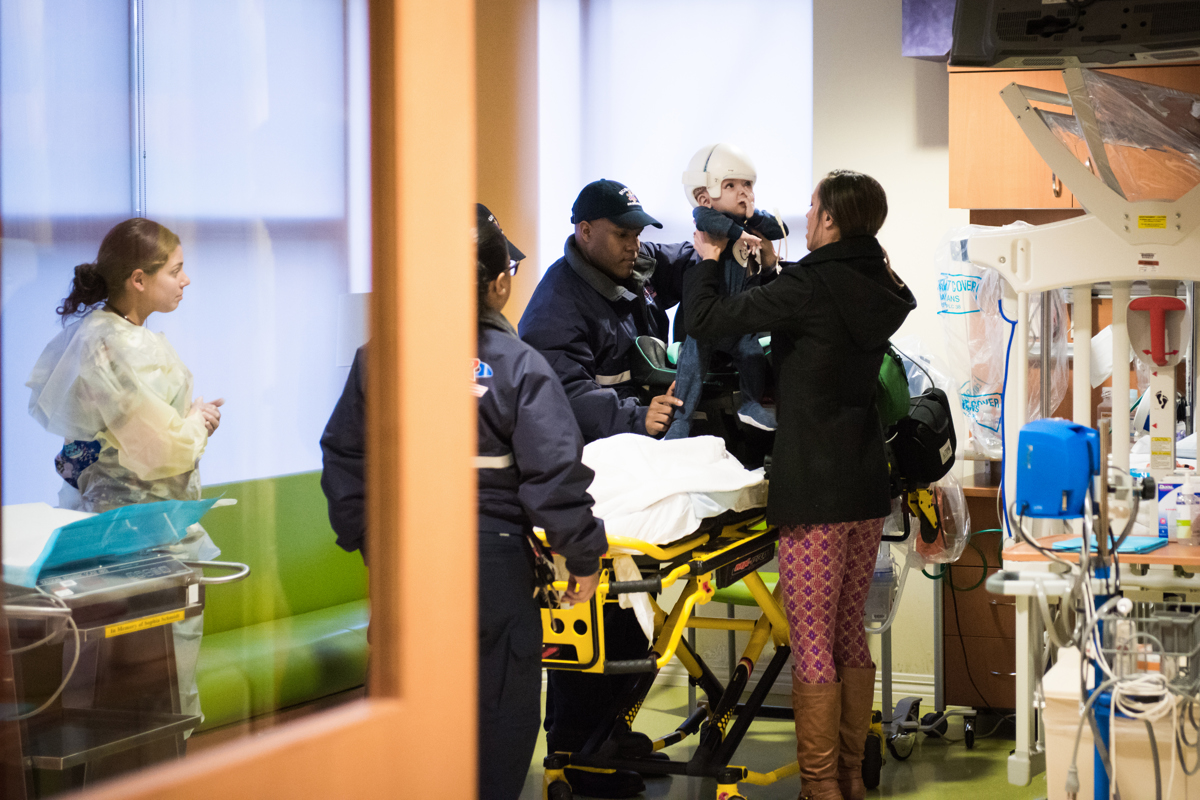 Nicole McDonald checks on her son Anias as he arrives in his new rehab facility room at Blythedale Children's Hospital in Valhalla, New York, N.Y. on December 14, 2016. Credit: Mark Kauzlarich for CNN