Chris Baker prepares to loose his dogs near Harrisburg, Mo. during training hunt in the winter furbearer's season in January, 2014.
Paul Vaughn left, Danny Hayes and his dog Bullet, and Shannon Beckman prepare to release their dogs during a United Kennel Club competition hunt out of a club in Stover, Mo.
Hunters cast their dogs for the final hunt of the night outside of Fayette, Mo. in early August, 2014.
A bluetick coonhound tracks through farm land near Stover, Mo. Hunters often make deals with local farmers who fear raccoons eating their crops and spreading disease.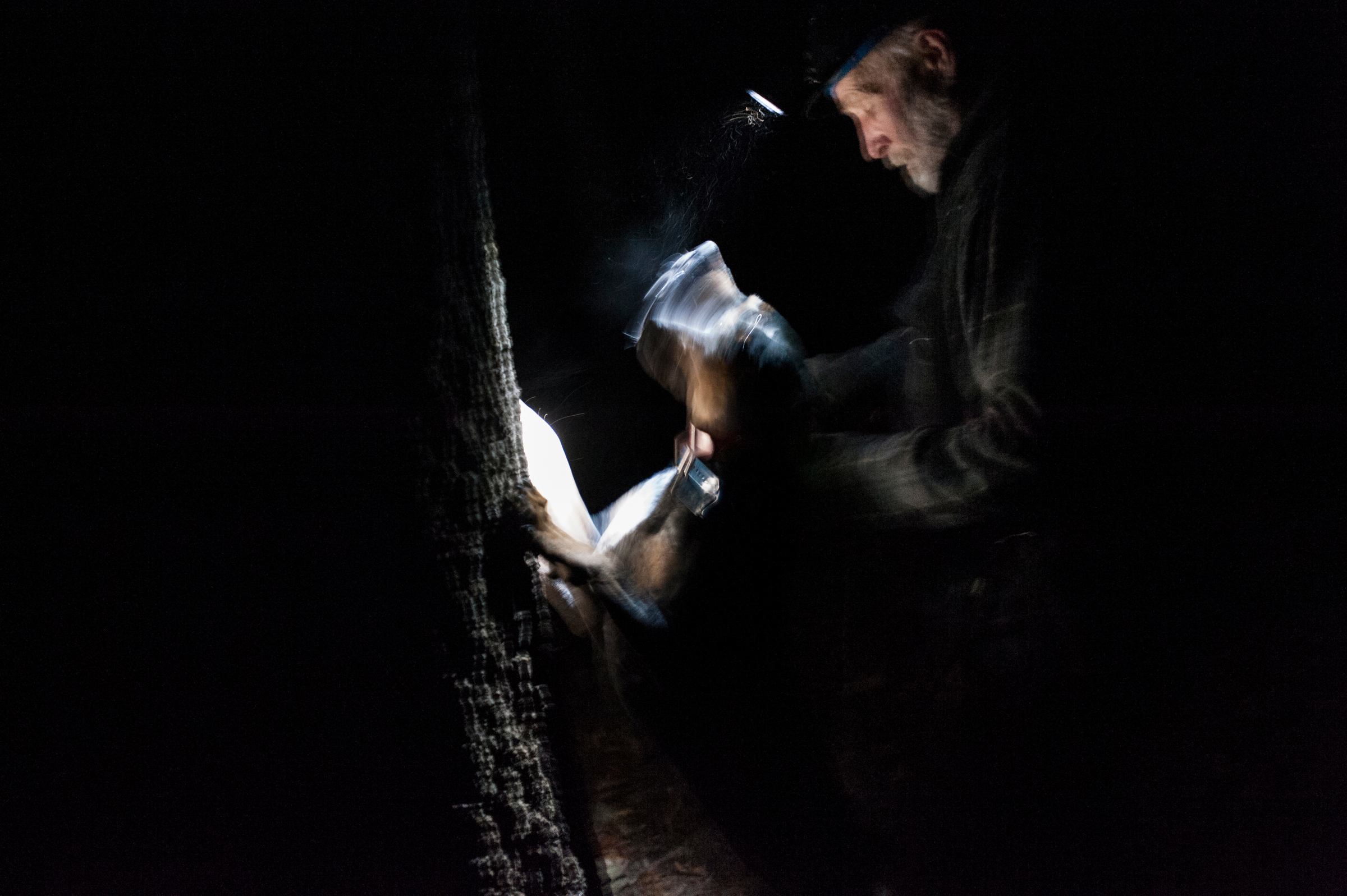 Paul Vaughn goes to collar his dog named Mad Dog atta Girl. During competition hunts, after the dogs are released, their owners can call them "treed" saying that they believe the dog has a raccoon cornered into a tree.
A raccoon treed in a competition hunt outside of Stover, Mo.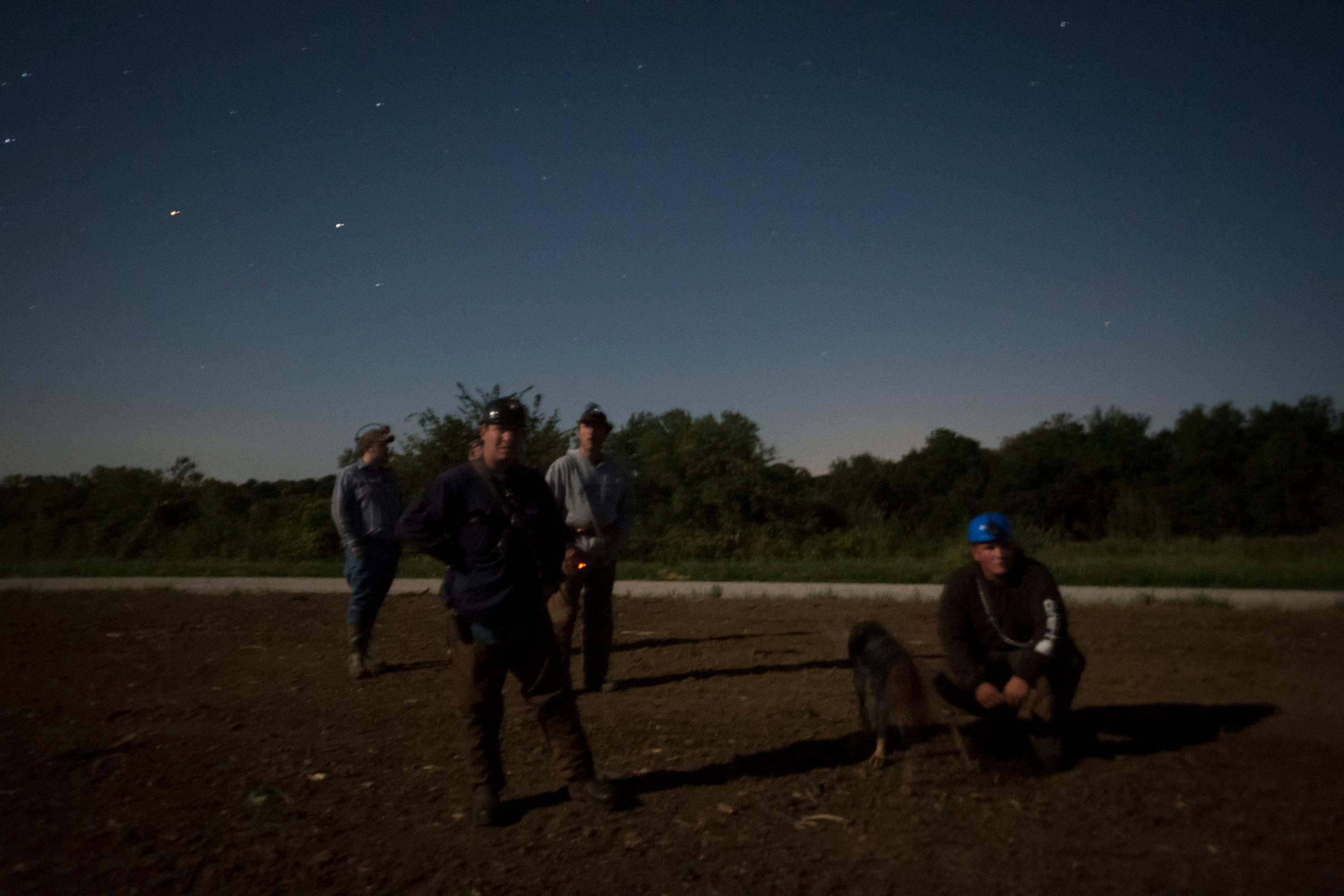 A cast listens for the sound of dogs on the trail while hunting in deep rural Howard County, Mo.
Hunters walk their dog to a new drop location during a hot and foggy summer night's competition hunt with a cash purse in Fayette, Mo.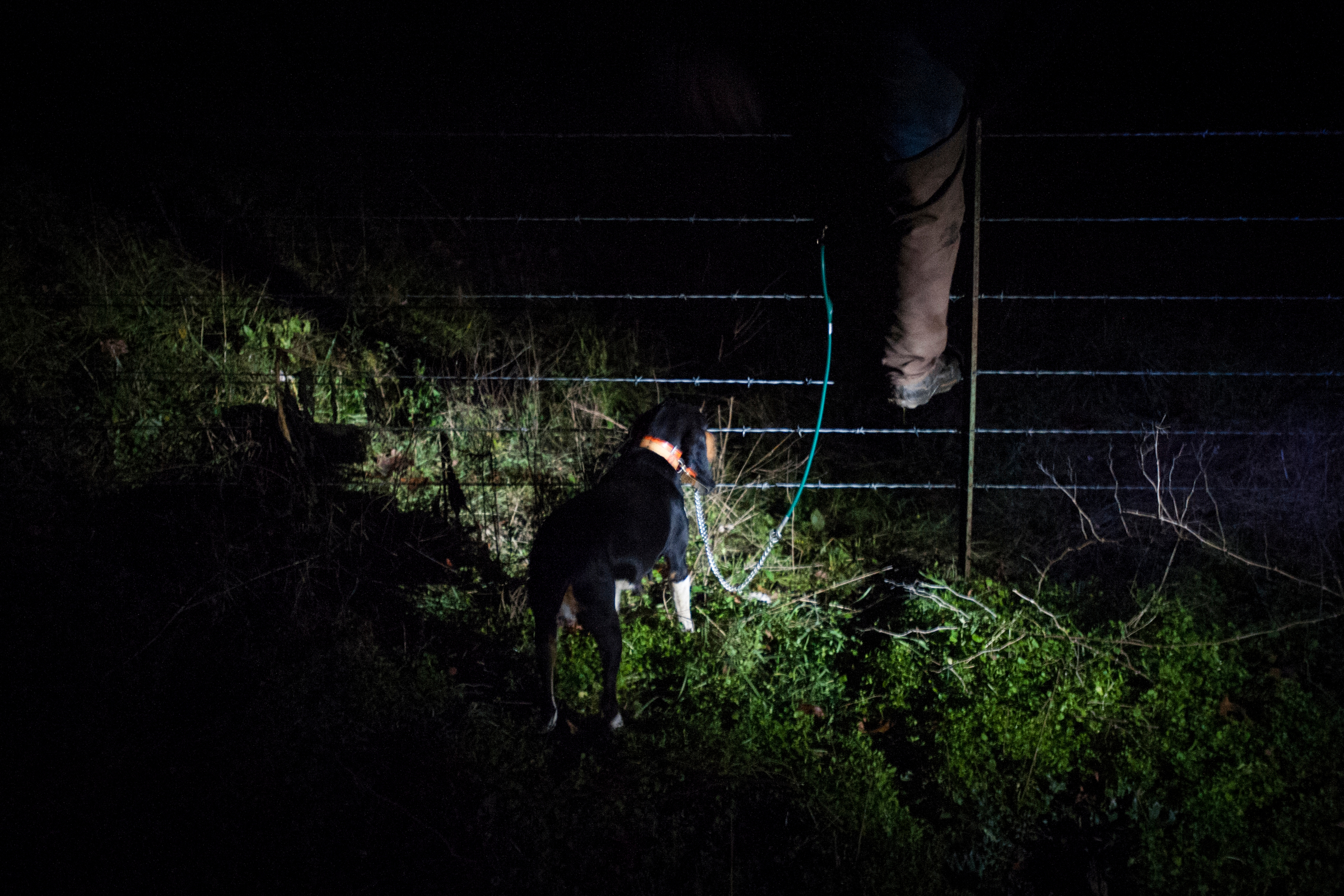 Man-made road blocks like barbed wire often impede hunters but pose little resistance for dogs who will track a scent for miles through fields, forests, and over rivers.
A hunter stops on a hot summer night to let his dog take a drink from a creek that runs through that night's chosen hunting ground.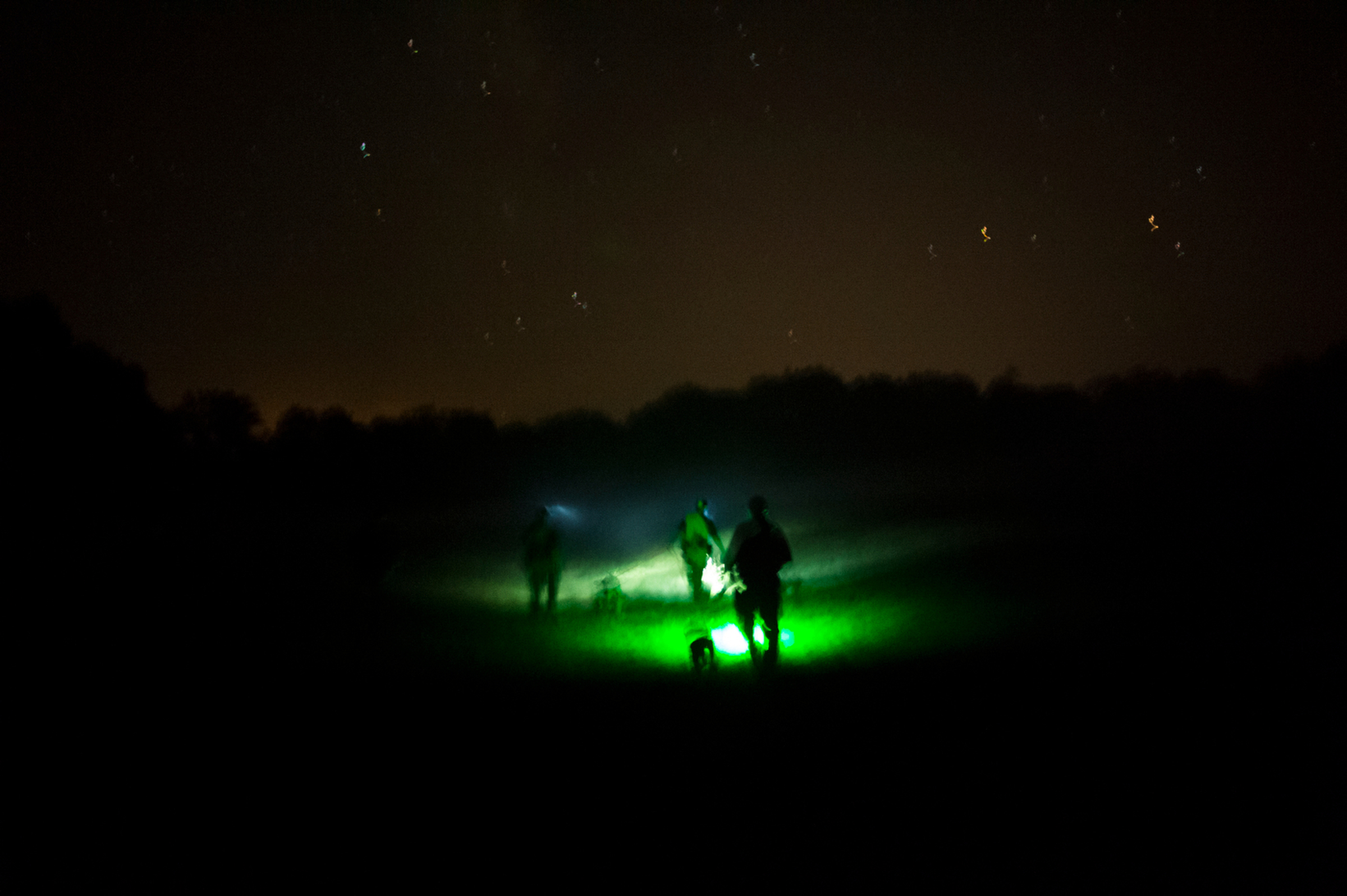 Hunters, using green lights to prevent fatigue to their eyes and see contrast in the dark, cross a cattle pasture outside of Fayette, Mo.
Josh Hoffman prepares to release two dogs under the high full moon in late November, 2014.
Dogs take off after the scent trail of raccoons during a late fall Missouri Federation youth hunt, where young hunters bring the dogs they've trained to compete against each other for prizes.
Chris Baker tracks the sound of two of his dogs who have potentially treed a raccoon near Harrisburg, Mo. during a hide hunt in the winter furbearer's season in January, 2014.
Hunters use their headlamps, turned to a red light, to embellish the contrasting colors of a raccoon treed by a competitor's dog and causes less eye strain from the changing light condition.
Tom Wilbers of Osage River, Mo. watches as his dog Slick bounds up the base of a tree where it has cornered a raccoon. The dogs are trained to bark until their owners come and kill the raccoon or drag the dogs away, keeping the raccoon there upwards of an hour or more.
Chris Baker shoots his Ruger .22 caliber rimfire pistol at a raccoon that his dogs treed in Boone County, Mo.
Chris Baker pulls his dog Slick off the body of a raccoon, yelling "dead!" Despite the raccoon being shot and falling 50 feet into the riverbed, it took a fight with Baker's other dog Spot before the raccoon finally died.
After a long effort, Tom Wilbers, right, and Chris Baker show off their hard-earned pelt during the first run of the night with their dogs in Boone County, Mo.
A hunter takes a cigarette break in a field outside of Fayette, Mo. after a long night of bad hunting during a competition. After two hours of huntings, dogs treed a single raccoon together, and separately treed a possum, an offense that results in disqualification.