Protestors march down W. Florissant Ave. in Ferguson, Mo., on the evening of August 16, a week following the police shooting of Michael Brown Jr. Members of the New Black Panther Party had negotiated an informal agreement with police to shut down W. Florissant so protestors could march.
Police officers, some with riot gear, survey the growing crowds and prepare for potentially another night of violent protests in Ferguson, Mo. after a day of peaceful tension in the city. Some business owners armed themselves to prevent repeat looting.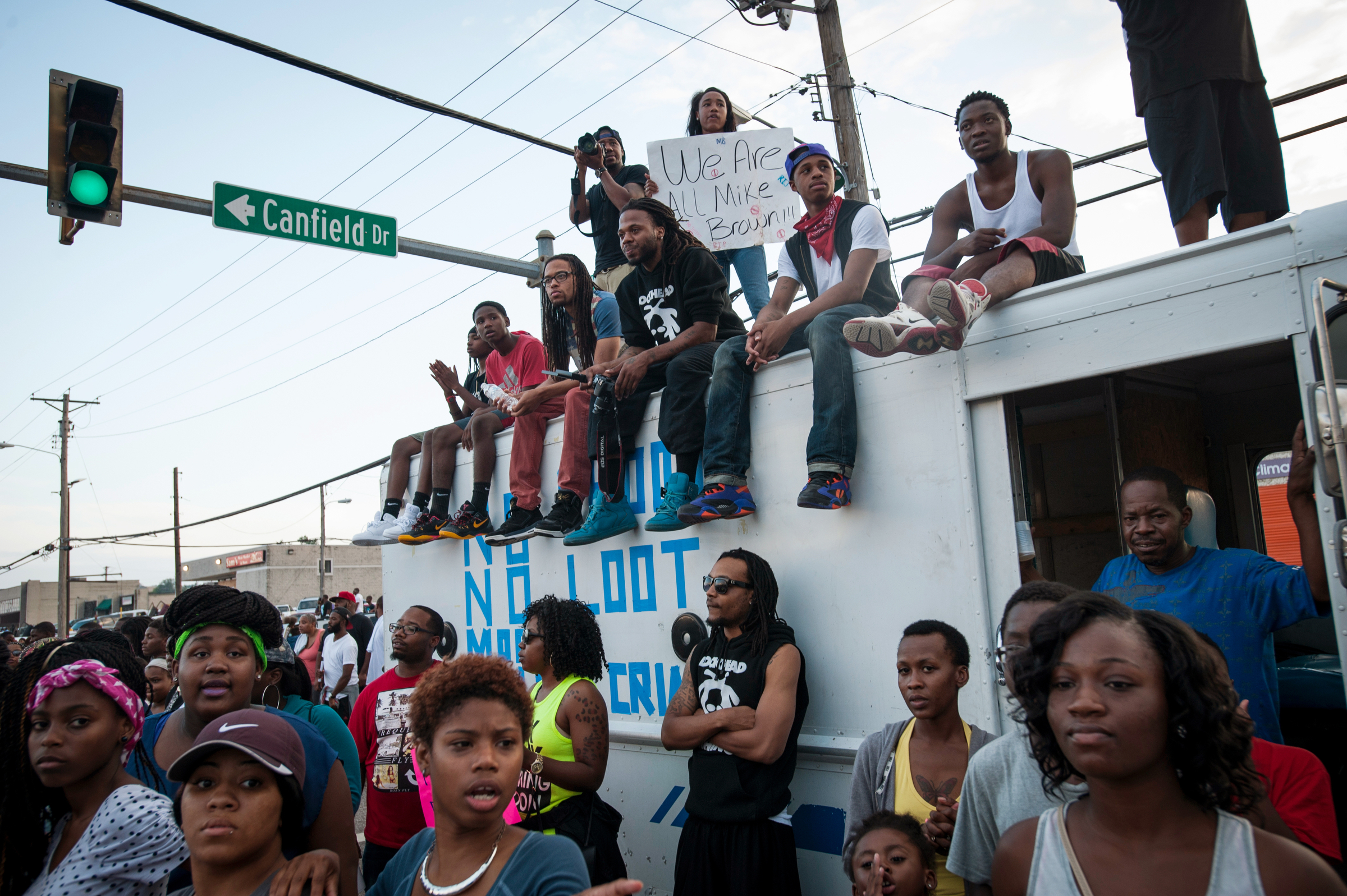 Just blocks from where the shooting of Michael Brown took place on Canfield Dr., protestors climb a truck for a better vantage point on the growing crowd. Missouri Highway Patrol later moved the van for safety reasons.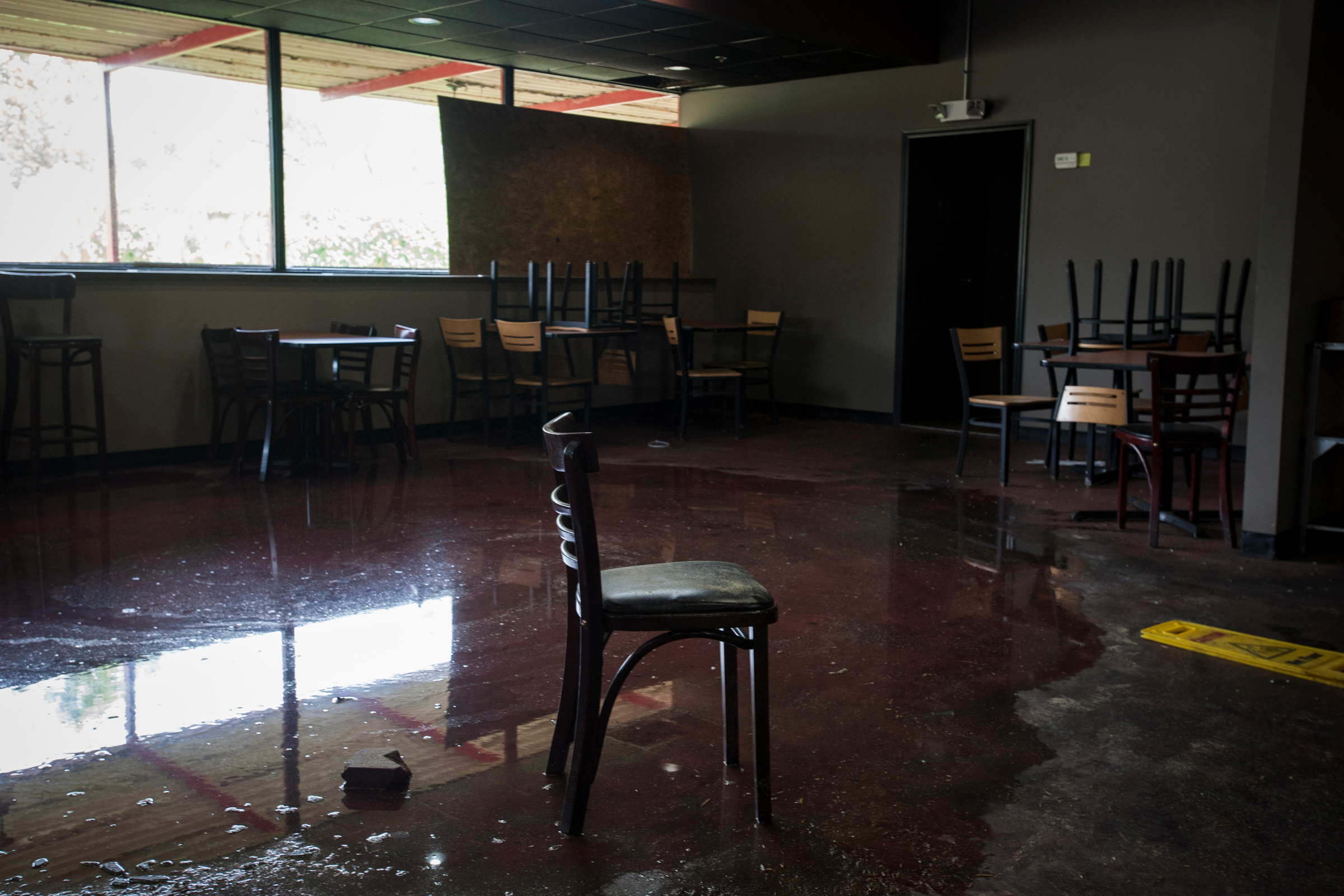 A partially-burned chair sits in a pool of water caused by a sprinkler system that prevented the total distraction of a local restaurant after it was looted and set on fire.
Drummers and dancers gather outside the burnt-out hulk of the QuikTrip gas station that served as a staging ground for protestors in Ferguson, Mo. False rumor was that the owner of the QuikTrip had called the police on Michael Brown.
A local rapper, who requested to be nameless, holds his baby son and encourages the cheers and chants of protestors while his car sits parked in the middle of the street.
A number of young men from who grew up in the Ferguson neighborhood and surrounding areas returned to the city after the police shooting death of Michael Brown, stopping to pay their respects at the site of Brown's death on Canfield Ave.
Ferguson residents pray as the National Guard offloads from white busses in response to fears that protestors would march on the police staging location. There was fear that the National Guard themselves would join policing the protests.
Three young St. Louis area residents, including Dontey Carter, center, and Tyler, right, find shade from the hot day to rest up before potential protests later in the evening.
A protestor, who requested to remain unnamed, marches down W. Florissant Ave. in Ferguson, Mo. in one of many early evening protests. Protestors shared roses, some even sharing them with police officers as a peace offering of sorts.